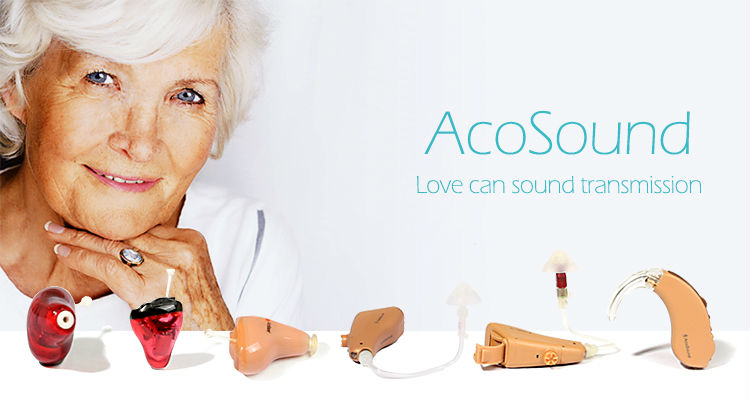 L8 IF Voice Well Price Super Quality Manufacture China Mini Hearing Aid
1. The Description of Mini Hearing Aid
Product Name
L8 IF Voice Well Price Super Quality Manufacture China Mini Hearing Aid
Brand
AcoSound
Items
L8 IF
Technical Data
Peak OSPL90 (dB SPL):
108.2
HFA OSPL90 (dB SPL):
105.5
Peak Gain (dB):
40.4
HFA Full on Gain (dB):
27.5
Total Harmonic Distortion:
500HZ < 3%
800HZ < 3%
1600HZ < 3%
EQ Input Noise (dB):
28.3
Baterry Current (Am):
0.9
Baterry / Fitting Range:
A10 / ≤85 dB
Official Standard
A hearing aid, hearing aid box one, three ear, sound guide tube, dust rod (6), a cleaning brush, manual, warranty card
2. Detail Pictures of Mini Hearing Aid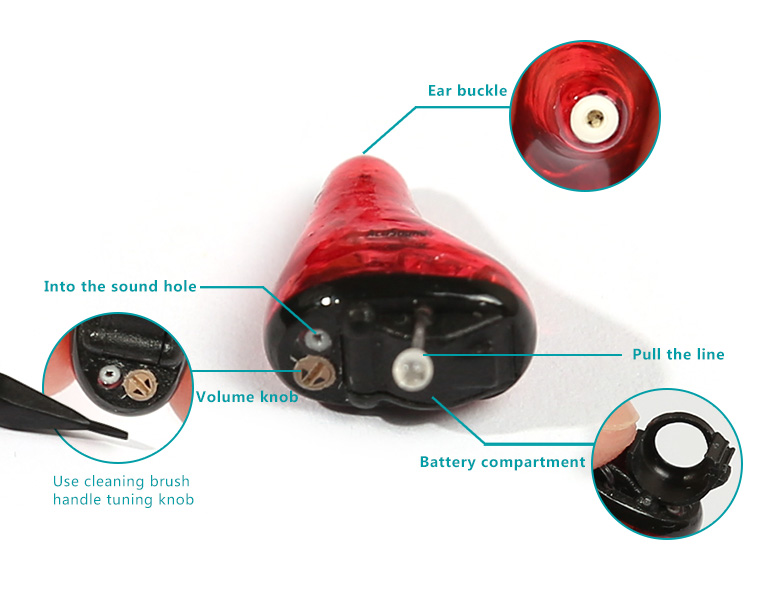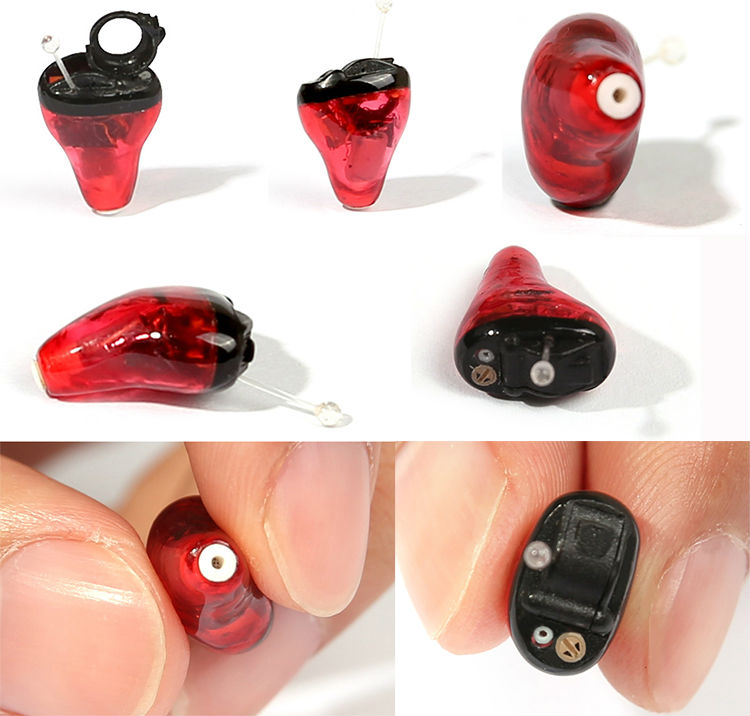 3. Main Performance and Function of Mini Hearing Aid
1. Second generation I-COOL intelligent multi-core digital signal processor
2. ERAC context analysis based intelligent WDRC technology
3. 8 independent compression-amplification channels
4. 16 independent adjustable bands
5. 32 channels layered noise suppression technology
6. ENDR environment detector noise reduction system (up to 15dB)
7. DFBC feedback cancellation system (Net Gain up to 23dB)
8. 8 channels MPO management
9. 1 environment listening programs
10. Low battery warning tone
11. Adjustable warning tone
12. Adjustable Power on delay
13. Internal audiometer system
14. Advanced Personalized data storage
15. High power compatible
4. More Products for Choosing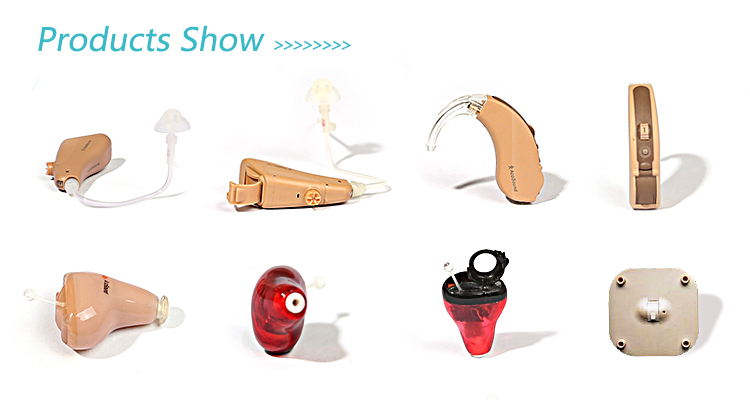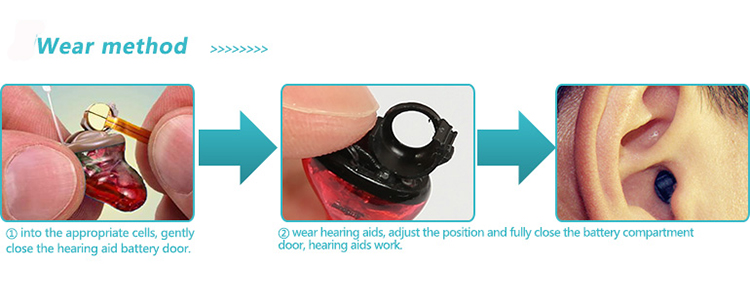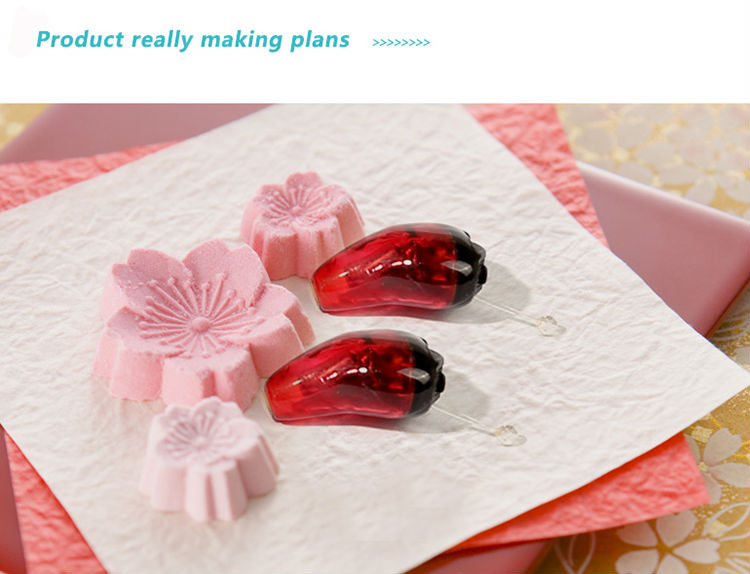 1. Why Choose Us?
AcoSound Technology Co., Ltd is established by the famous Canada audiologist
and professional R&D team from Zhejiang University, China with a registered
capital of 30 million RMB. We are a company who specialized in the R&D,
production, sales and technical service of hearing aids with high tech, high
value-added and high yield.
AcoSound Technology Co., Ltd is the "double-soft enterprise" of Zhejiang
Province, the focus support high-tech enterprise of Science and Technology
Bureau and Finance Bureau of Hangzhou City and the "Young Eagles Plan
Enterprise" and"Cyanine Plan Enterprise" of Hangzhou City. Dr. Li Peng,
who is the CEO of AcoSound Technology Co., Ltd, was awarded as
"Top 10 Venture Star" in 2011 of Zhejiang University National Science Park.
The company lead by him is the only R&D institution and manufacturer who
has independent intellectual property rights of hearing aid.
Our target is to be the most professional supplier of Invisible Hearing aids with
High Power.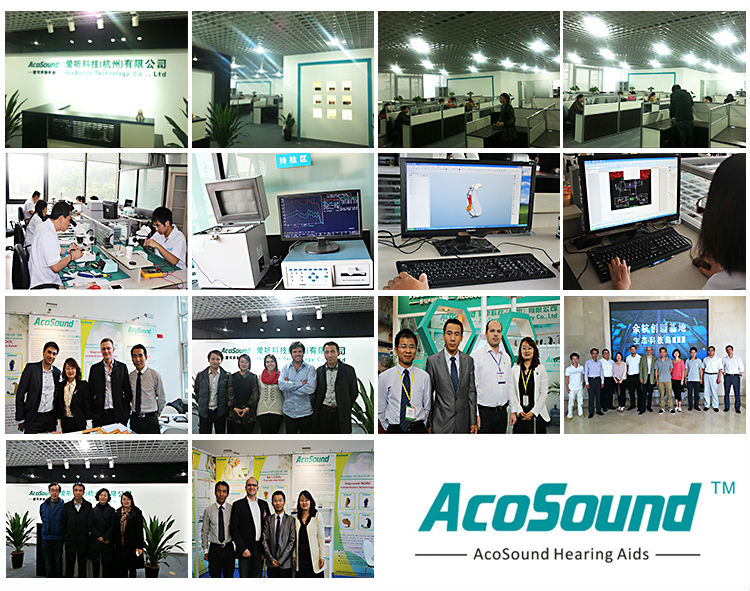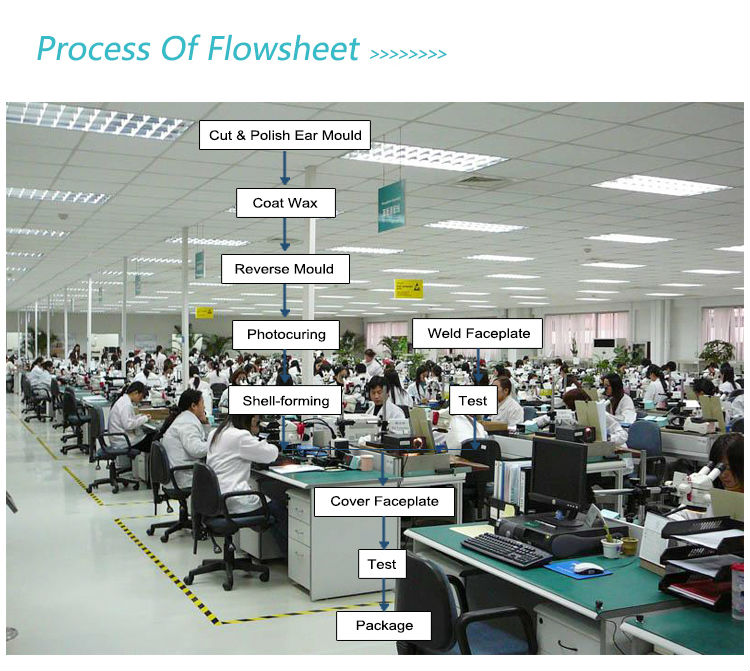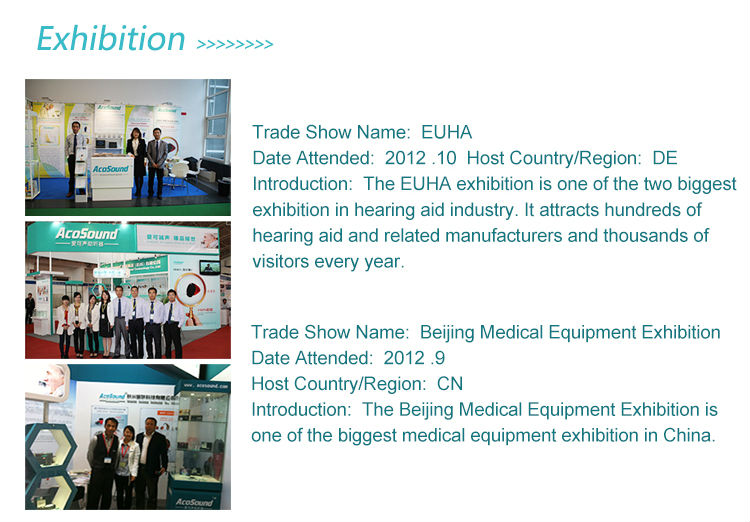 2. The Advantages of Our Company
1.Hangzhou AcoSound Technology Co., Ltd. is a high-tech firm specialized in the R&D, manufacture, marketing and technology services in the hearing aid industry.
2.We cooperate with Canadian audiology experts and technical experts in Zhejiang University, one of the top three universities in China.
3.Our products are digital hearing aid core processors and a full range of hearing aids equipment.
4.Currently we have our own professional R&D team who major in audiology and arithmetic with PHD degrees and Master degrees.
5.AcoSound retains the ownership of Hearing Aid Core Technology R&D Patent and Intellectual Property Right, which build a high technical barrier against our competitors.
6.AcoSound, as a sole R&D company for hearing aid core componentsin domestic market, enjoys this core competitiveness.
7.AcoSound has a clear strategic goal, which is "To Be the Most Professional Brand Manufacturer and Service Provider in the Hearing Aid Industry".
8.In the long term, we strive to create a national brand and complete the industrial transition and upgrading of hearing aid industry, in a desire to better serve a vast rage of the elderly and hearing-impaired population.
3. The Certifications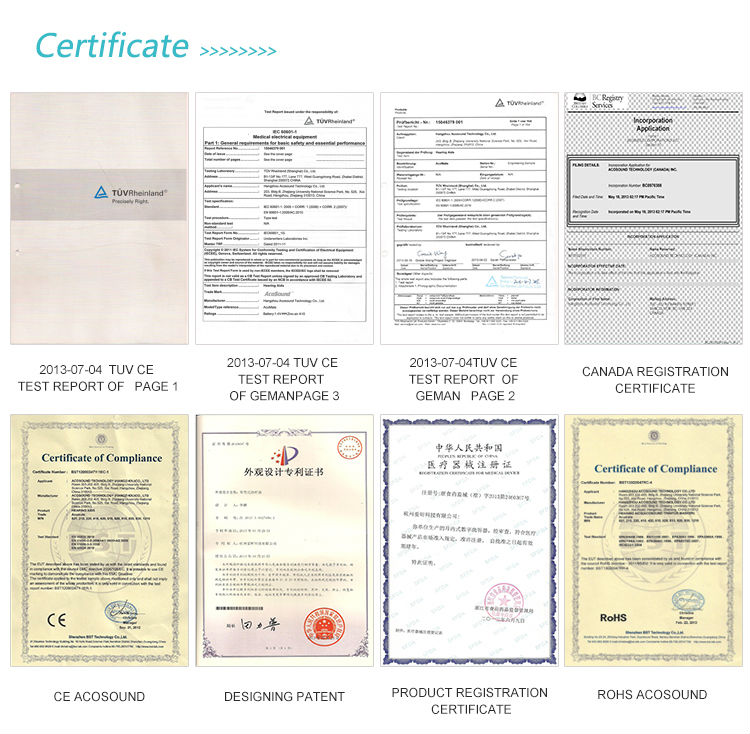 1. How to control the products' quality?
We passed the TUV CE certificate, And the quality control system conform with
ISO13485. Plant Onsite management is conform with 7S system. And there is
three times inner audit in the quality per year.
2. Can you provide OEM service?
Yes, we work on OEM orders. Which means size, quantity, design, packing
solution, etc will depend on your requestsand your logo will be customized on
our products.
3. How is the full digital circuitry?
It takes the signal from their microphone and convert it into digital data.
More natural, clear sound and great listening comfort.
4. How about the shelf-life of battery?
The battery which is used in hearing aid, it's about one week to use up.
5. How is the ability of noise reduction?
Reduce steady kinds of background noise such as the rumble of traffic
or the whirr of a fan. This can make listening more comfortable, though
it does not necessarily help you pick out one voice when many people are
talking.
AcoSound core noise reduction system include as follows:
ERAC context analysis based on WDRC technology
AFC adaptive feedback cancellation Technology
Capacity
7000 Piece/Pieces / Month
Port
Hangzhou Shanghai
Delivery time

according to

customers'purchase

quantity

packing
one piece per box
payment term
L/C D/P T/T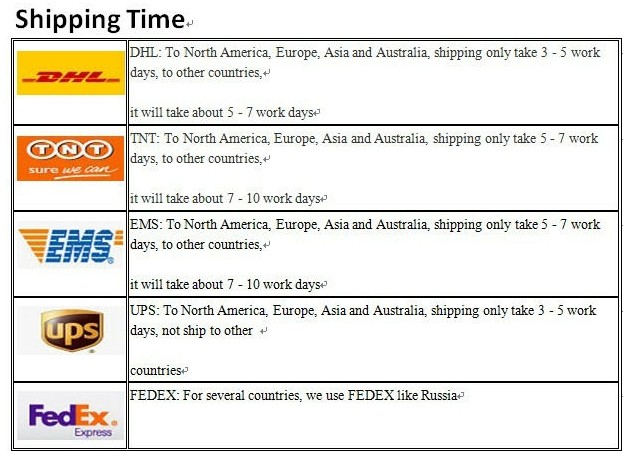 Welcome to Contact Us!